The power of art is often understated, especially when living in the blur of the moment. The capacity of art to capture human experiences, sentiments and ambitions is immeasurable.
We therefore ground ourselves in historical and social research before we venture into our uncompromising artistic liberties.
The result: Timelessness.
Finesse was commissioned by the Mwalimu Nyerere Foundation and the National Housing Corporation (NHC) to take part in conceptualising and establishing a designated place in Dar es Salaam that pays tribute to the late Mwalimu Julius Kambarage Nyerere. The Mwalimu Nyerere Foundation applied to the City Council of Dar es Salaam for such a public space in the heart of the city. The Foundation partnered with NHC, Africa's largest real estate developer, to establish what would become the first Mwalimu Nyerere monument in the home to a bustling population of five million.
Countless days of conceptualisation, coordination and labouring gave way to 'Mwitongo Garden', named after Mwalimu's birth- and final resting place. Mwitongo Garden was developed as a place that residents, visitors and tourists alike could bask in the presence of this beacon of African unity and champion of human equality. The monument captures this in its' bounty of symbolism.
The 4 metre statue is sculpted by Luke Ondula and 7 metre mural painted by Ibrahim Kejo.
In March of 2017, Finesse curated a collection by renowned artist Ibrahim Kejo entitled; 'An Accidental Coronation'. The Exhibition was received with wide acclaim nationally and internationally.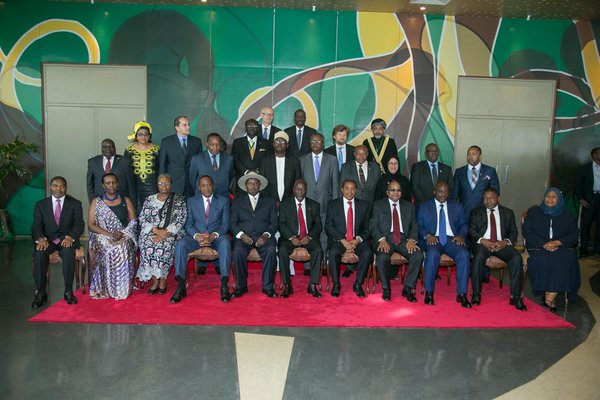 State House (Ikulu) - Tanzania
Kejo's previous work includes a 70m x 5m mural at the State House in Dar es Salaam, Tanzania. The design has since become emblematic of the nation's Presidential Palace and centre of executive power.